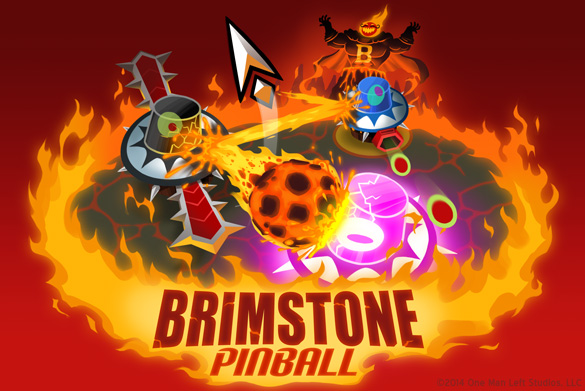 Today is the day! You can add the new Brimstone Pinball DLC to your Tilt to Live 2 lineup for a mere 99¢. It's practically a whole new game, with a fresh lineup of enemies and 15 tricky achievements to conquer. To help you get started climbing the leaderboards, we've assembled a list of tips to maximize your score:
Hitting a star wall is worth the same amount of points as killing a bumper baddie, and it's quicker.
Dribbling 3x on a star wall triggers the star beam, which clears a portion of the screen. These kills are worth more than double the norm.
Double, triple, and multi-kills each provide a score bonus, so when you can, kill in groups.
Dribbling an enemy to death (not touching any walls) is a perfect kill, worth 5x the norm.
Superball kills are also worth 5x the norm. Try filling the screen with enemies before you fill those background stars!
Never resting, because we are machines, we're already winding up production on a small side project. More on that soon.