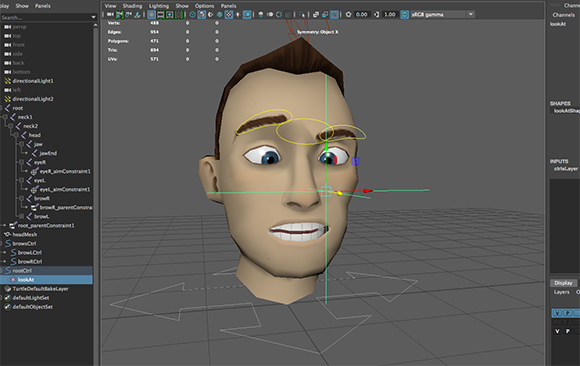 You may have noticed we've been pretty quiet here and on social media lately, and that's because we're concentrating. But that shouldn't get in the way of our usual progress reports, so here's what we've been up to!
Alex is squashing bugs and getting the framework up and running for Space Food Truck's asynchronous update, which will help users find an online match more easily and will probably take a while. And since I have a bit more time on my hands than I know what to do with, I'm taking the opportunity to bone up on my 3D art skills. You might remember back in Tilt to Live 2 we had the 3D arrow and the 3D brimstone weapon… and that was about it. I'd learned a ton about rigging and animation and stuff, but forgot most of it for never having used it. This time I'm aiming to stick with it, so we can make whatever kind of games we want going forward.
Once the async update is ready, we've got all kinds of new card content and gametypes we want to do for SFT. So if new content is what you're waiting for, keep an eye on this blog!