One Who What?
One Man Left Studios is an American game design duo working remotely between Alabama and Georgia. Alex Okafor is the developer, Adam Stewart handles artwork and animation, & we collaborate on game design decisions. We're responsible for some games you might have played.
We first met in an Alabama elementary school (third grade, if I'm not mistaken) and later reunited at the same high school. Adam admired Alex's sketches of cat people, and his ability to use Photoshop to color the cat people. Thusly did Alex Okafor set Adam on his career path. After Alex discovered programming and forgot how to draw, we made a few small games for fun on X-Box and PC. Then we entered them into some amateur game dev competitions and won some stuff.
It was after Alex graduated college at Georgia Tech that he approached Adam, a film school dropout & freelance artist, with his prototype for a tilt-based arcade game called Tilter Space. Adam committed to help Alex finish this game, which would eventually become our first commercial release, Tilt to Live for iOS. In late 2009, One Man Left was born. The success of our first title allowed us to quit our respective day jobs and focus on game development full time.
Our games have been downloaded over 3 and a half million times, and if you're one of the people who played one, thank you!
Accolades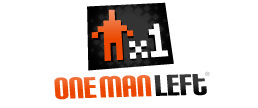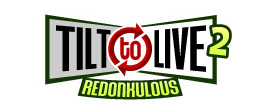 Among AppAdvice.com's Top 10 Paid iPhone Apps Of 2013
Among TouchArcade.com's Best iPhone and iPad Games of 2013
PocketTactics.com's 2013 Action Game of the Year
Featured in the App Store's Best New Games list
Among AppleNApps's Top 25 Games of 2013
#5 in Android Quality Index's Top 10 list for March '14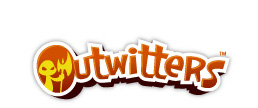 Featured on Best App Daily
Featured in the App Store's Best of 2012
App Store Editor's Choice; July 5, 2012
2012 Best App Ever Award Winner (Second Place, Best Multiplayer Game)
Jayisgames.com's #2 Mobile Simulation or Strategy Game of 2012
One of TouchArcade.com's Best Strategy & Defense Games of 2012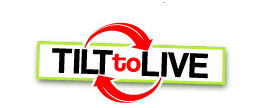 AppAdvice.com – 2010 Game of the Year
TouchArcade.com – A 2010 Staff Favorite
2010 Best App Ever Award Winner
 (Second Place, Best Controls)
Cashplay.co's Skill Game of the Week