If you tried that last Campaign update, you may have noticed that it didn't work at all! Fix is uploaded and should be live for you soon.
I tried a little experiment with the first level and didn't quite set things back where I found them, which froze the AI. Thanks to everyone for reporting that bug! If you hit anything else, let me know at contact@onemanleft.com.
What's new this update:
Fixed major issue with the campaign AI locking up.
Fixed major issue with Toggle Spaces on the Summit map breaking the game.
Amended when icons show/hide for the player cursor.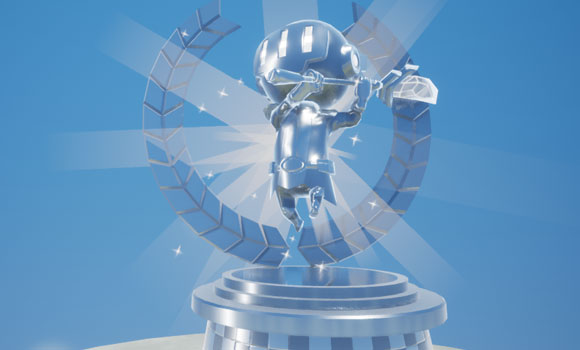 I'm getting ready to run some in-person testing, so I figured I'd throw out a build for our beta testers with some new levels today. I've got sort of a "Minion 101" challenge for each of the eight classes, then some toggle space missions at the end.
A warning: if you played 0.2, some of the medallions you earned may appear on the wrong levels, and some levels you've played won't be unlocked yet (they moved to the end). This will keep happening as I inject new content. You won't lose medallions, but they may jump to different levels. You can start over by resetting your progress in the Options menu, or just shrug it off and keep playing.
You may also find some Captains and multiplayer levels that weren't locked now require medallions to unlock. That's gonna be in flux until the levels are finalized, too. Your medallions will carry over between updates, but the amounts required for unlocks will change.
The total mission number is still up in the air, but will probably land in the 15-20 range. I'll be switching up the backgrounds for variety and adding some dialogue once I have all the level content filled in.
What's new this update:
6 more campaign challenges, level order tweaked
Unlock pass: new medallion goals and progression, more representative of the final version.
Edited the Crossfire mission balance
Improved Punk and Sniper AI
Fixed a bug with Hex Movers
Very excited to announce the arrival of Hex Gambit: Respawned 0.2 today! All the 0.1 builds got our local multiplayer up and running, and 0.2 introduces a single player campaign for those that prefer to play alone.
With today's update, our beta testers have 6 levels to try with three difficulties to choose from (1-2 hours of play), and I've also given our demo players access to the first three challenges to help you learn the ropes.
The game will tell you there are 84 medallions to earn in total, but honestly I have no idea what that number will be.
Next up: I'm experimenting with some different level types and ideas, thinking about dialogue, and generating more single player challenges!
What's new this update:
Campaign with 6 Sample Levels and a "World Map"
Captain's Gambits can be switched to Stock for the multiplayer, giving you a number of uses that are always ready.
Earn medallions to unlock Captains and Multiplayer maps
Added a Language placeholder to the options screen and a button to reset your progress.
Added minion count to the score mount
Modified when the 'Out of AP' or 'on Cooldown' nags will show.
Updated Help Menu with more info on Captain's Gambits and Medallions.
Reworked the way AI is paused/unpaused
Fixed some Turn Timer bugs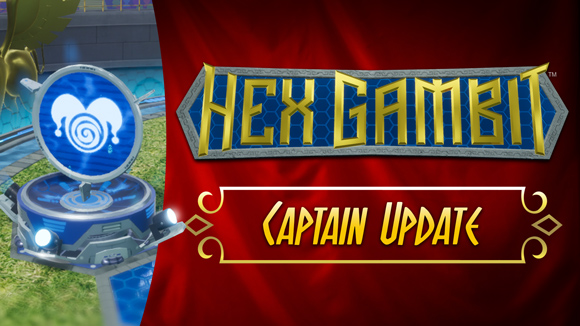 Some fixes for Hex Gambit's multiplayer are coming online today before we dive full time into single player. It'll be a few weeks before our attention returns to the multiplayer side of things, but we'll have some neat bots to fight when we reach the other side!
The biggest change launching today: our cheaper Captain Ultimates will now recharge for a second use! We've also tweaked some costs to balance for this change. As far as the current Captain roster is concerned, this is good news for Bjorgolf and Penny Miser but bad news for Lolli, whose bonus cost went up.
So ults that cost 4VP or less can now be triggered multiple times if your opponent lands on certain scores. But savvy opponents can block those extra uses if they avoid ending their turns with certain VP amounts. It won't turn the metagame on its head, but it provides some flexibility for future Captain additions and gives us a neat tool for the single player mode.
Here's a full rundown of what's new today:
Captain Ultimates are now rechargeable, and we've taken a pass on some of their VP costs. More on that above.
Added some audio for the Pacifist
Tweaked some audio for the Sniper
Captain voice-overs have been adjusted to be less chatty when a lot of VP is earned.
Fixed replay functionality for the Pacify special
The Pacifist's Donate move had an issue on the server side, but now works as expected.
Fixed a bug with Pillars having shields