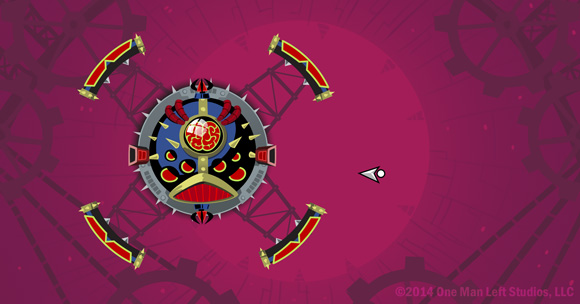 Tilt to Live 2's Android release is just around the corner, and we're zeroing in on our favorite new gametype idea.
When Tilt to Live 2 was still in development, we considered doing a "Boss Gauntlet" mode for the first big update. You'd go through all of the Classic and Code Red bosses back-to-back, seeing how far you could make it with a single life. We were even going to create a new, bigger boss fight with the Dot King if you fought all the way to the end. The sketch above was one of my favorite background concepts.
Ultimately, we scrapped that idea in favor of creating a fresh experience, since you guys have been battling these bosses since November. We've started prototyping a different idea, and it's showing a lot of promise so far.
26 responses to "Countdown to Android: 10 Days"