We've all been waiting patiently for the full list of platforms that Hex Gambit: Respawned is headed to, and my publisher Blowfish Studios has finally pulled back the curtain!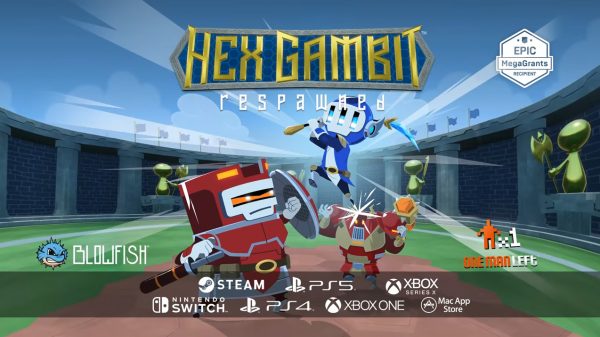 Grab the Steam Demo here!
Upcoming Streaming event, this Sunday
This is the most platform logos that a One Man Left game has ever had to squish onto a marketing piece. Kickstarter backers will be thrilled to hear that the promise of a Hex Gambit game on Switch, years in the making, is finally happening (and then some).
I'm also excited about this mysterious little blurb on the Steam store page:

To be clear I didn't put that there, and I don't exactly know what it means, but I have heard that it's a thing being worked on. Pretty neat.