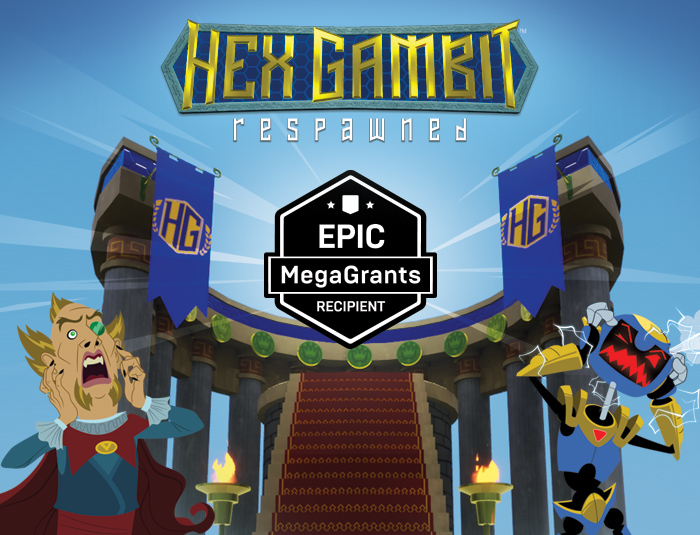 One Man Left is proud to announce that Hex Gambit: Respawned was awarded an Epic MegaGrant!
You might remember that for the first eight years or so of my career I was an indie game artist and a game designer, but not a programmer. When my programmer, Alex, had to bow out in 2019, I was desperate for a way to keep making games. I asked whether he thought it was possible to ship an entire game with Unreal's Blueprint Visual Scripting. He said yeah, pretty much, and that was good enough for me.
So I spent an entire year, full time, watching Youtube, reading docs, and experimenting. Then around November 2019, I started applying what I'd learned to start my first solo project, a complete reimagining of Hex Gambit made entirely in Blueprint called Hex Gambit: Respawned.
All of HGR's 3D artwork and animation was done for free in Blender. Everything else (aside from sound and music) was done for free in Unreal Engine 4 by one very determined guy in his basement. It has single player, local multiplayer, full controller support, AI, you name it. Blueprint is amazing!
This crazy endeavor was not without risk, and Epic's grant money is a MUCH needed shot in the arm as HGR approaches the finish line. I'm eternally grateful to Epic for making Unreal Engine freely available for broke game devs like me, and for choosing to support my project. If they hadn't made Unreal free to use, OML would have been done for a long time ago.
So THANK YOU again to Epic Games. Let's keep going and ship something awesome.