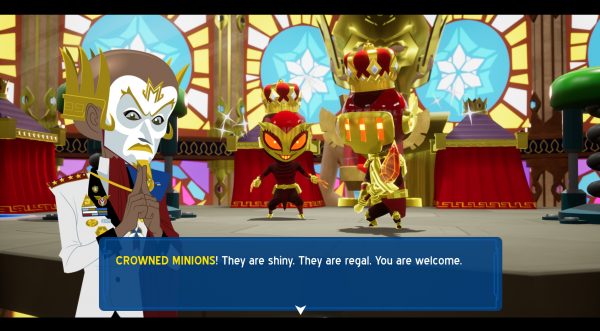 Today I'm excited to get the "final" version of Hex Gambit: Respawned into the hands of our beta testers! If you have a preview Steam key for HGR, update today for the full campaign experience, with dialogue and jokes and an EXCELLENT new soundtrack by our Outwitters composer, Mike Reagan.
Check back later for news about Hex Gambit: Respawned's launch date on Steam and some unannounced platforms!
0.2.4 was the build that added all kinds of polish and cinematic stuff to flesh out the campaign, and I've done some bug fixes since then. Here's what's new:
Big Changes in 0.2.6
Added all single player cinematics, lots of visual tweaks.
All new battle soundtrack! No more Outwitters placeholder music.
New Crown Match arena background.
Added outlines to make enemies easier to identify.
New KO standards for team battles. Teammates can be individually KO'd now.
PC back button prompts use Esc instead of Backspace now.
Molera AI is more aggressive with her Captain's Gambit.
Increased Hard Mode's turn timer to 45s.
Reduced Crowned Minion HP to 2.5x for Normal, instead of 3x
Made Royal's Revenge level more difficult on Normal
Made Medic! more difficult on Normal and Hard
Made Long Live the King less frustrating
Made Final Gambit level more difficult on Normal
Little Fixes
Fixed a bug with pausing/unpausing during cinematics.
Tweaked when the End Turn nag appears and dismisses.
Made End Turn nag text clickable
Lolli no longer magically steals unoccupied toggle spaces when using his Gambit.
Resetting Campaign Progress no longer resets your user preferences.
Modified cursor snapping when using controllers. Auto-snaps less now.