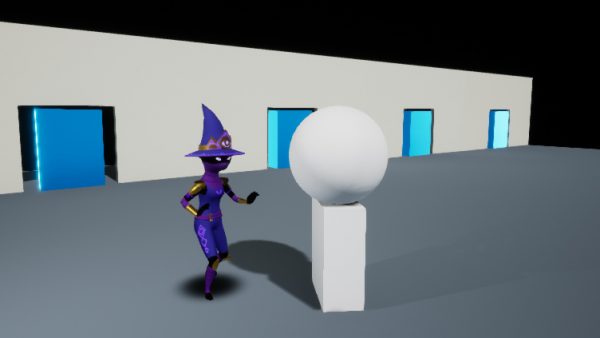 Our heroine speaks with the… "shopkeeper" in the "hub world". Fully functional, but fully not decorated yet.
Current Working Features:
Full controller support!
2 secondary weapons
6 enemy types
3 placeholder endless highscore arenas.
Shop for buffs
Equip/unequip buffs before each level. They all work.
Change difficulty at any time outside of the levels.
Play any level you've unlocked at any difficulty (no enforced order).
When you talk to the shopkeeper, the camera goes whoosh.