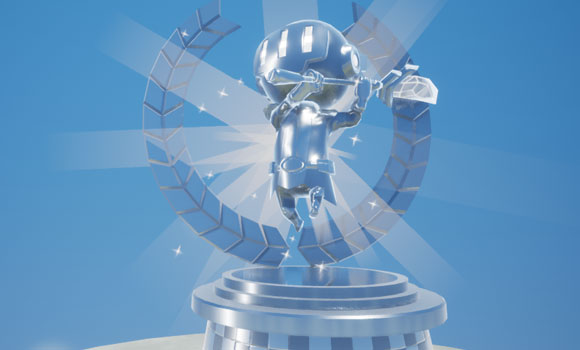 I'm getting ready to run some in-person testing, so I figured I'd throw out a build for our beta testers with some new levels today. I've got sort of a "Minion 101" challenge for each of the eight classes, then some toggle space missions at the end.
A warning: if you played 0.2, some of the medallions you earned may appear on the wrong levels, and some levels you've played won't be unlocked yet (they moved to the end). This will keep happening as I inject new content. You won't lose medallions, but they may jump to different levels. You can start over by resetting your progress in the Options menu, or just shrug it off and keep playing.
You may also find some Captains and multiplayer levels that weren't locked now require medallions to unlock. That's gonna be in flux until the levels are finalized, too. Your medallions will carry over between updates, but the amounts required for unlocks will change.
The total mission number is still up in the air, but will probably land in the 15-20 range. I'll be switching up the backgrounds for variety and adding some dialogue once I have all the level content filled in.
What's new this update:
6 more campaign challenges, level order tweaked
Unlock pass: new medallion goals and progression, more representative of the final version.
Edited the Crossfire mission balance
Improved Punk and Sniper AI
Fixed a bug with Hex Movers