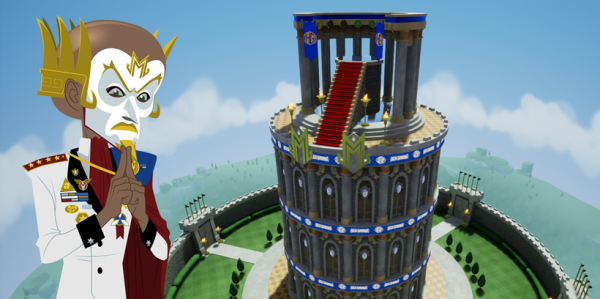 I had planned to release 0.2.4 today for the beta players, and do a little playthrough video of the first few levels of the game for you in their completed state, but development has gotten slightly more complicated this month IN A GOOD WAY.
There are things about Hex Gambit: Respawned that I can't say yet, and I'm not sure if I'm allowed to say why I can't say those things, so I'm just not gonna say much of anything. Suffice it to say, I have very good news that I can't wait to tell you.
What's the state of the game?
Campaign mode: DONE. It has 21 levels, three difficulties, some story/dialogue/jokes sprinkled in, and a brand new soundtrack by our excellent Outwitters (etc.) composer Mike Reagan.
Local multiplayer: DONE. 2-4 players, free for all and teams, AI players, lots of match customization options, seven maps per number of players.
That was pretty much everything I set out to do, so why no release date yet? Because… I'll tell you when I can! We need a few more months for exciting, magical stuff to happen. Follow us on Twitter or sign up for our mailer if you want to stay on top of it.