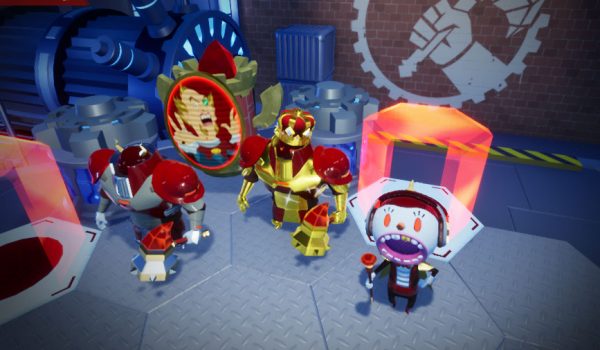 Big milestone for the beta today: I have the full, 21 mission single player campaign ready for testing! It's all the gameplay without any of the dialogue stuff yet, but I do have a How to Play resource in the Pause menu that will tell you everything you need to know.
The game now has four Crowned minion missions, which are this game's equivalent boss fights. Crowned minions have bonus health, can't be targeted by your Captain's abilities, and are immune to statuses like Intimidation.
I'd REALLY like to hear some feedback from the beta testers on this one, so if that's you, check your steam library for the update today. Once you've spent some time with it, I want to know:
Was it fun?
How far did you get, on which difficulty?
What captain did you use most?
Favorite mission?
What was your least favorite mission and why?
Would you say the game feels too easy, too hard, or about right?
How often did you die? Was there a particular level you got stuck on?
Send your feedback to contact@onemanleft.com.
What's new this update:
Completed a balance pass for 21 campaign levels and 3 difficulties.
Improved existing level balance and changed order.
Changed some level backgrounds for added variety.
Added Crowned minions and adjusted AI for them.
Fixed bug where KO'd players froze multiplayer matches.
Fixed a bug that locked the game if you flipped a hex mover switch indirectly and finished moving after the hex mover animation finished.
Fixed a bug with Molera KO'ing herself.
Fixed a bug with Hexpert's glitch, ironically.
Improved AI for the Defender and Runner.
AI will no longer try to cover your spawn if your spawn pool is empty.
Tweaked the logic for starting spawns and minion selection.
Fixed an issue with lasers firing after Game Over in certain circumstances.
Fixed bug where Pause could trigger during KO, and you'd control both Pause and Game Over.
Fixed visual glitches for the cursor Highlight Ring
Fixed an issue with the campaign map camera getting misaligned.
Improved consistency when the punk rolls through a minion on a switch – if he kills them it flips to his color.