We just submitted Tilt to Live HD with Game Center to Apple. It should be out in the next week or so. So what's changed in this update for HD?
What's New:
Game Center Leaderboards
Game Center Achievements
Multitasking support
What's fixed:
Fixed bug that kept scores/awards from uploading to GameCenter if app was minimized during gameplay
Fixed bug that caused game not to spawn enemies when in weak wi-fi or 3G signal (weird, I know)
Fixed issues with disappearing vortexes, caused when multiple vortexes were on screen
What's improved:
Tweaked steam effects in Frostbite mode
And that's that! The Viva la  Turret expansion is still coming to the iPad sometime in January. So see you all in 2011! Hope you have a Happy New Year!
With the new update, Tilt to Live finally has enough music to make a short soundtrack! You can stream it all you want below. The only track we couldn't secure the rights to was Gauntlet's theme, so our apologies to fans of the mambo.
You could also support our composer by buying a copy on our Bandcamp site ($1.99), or on iTunes ($3.99 – we can't tell iTunes what to charge). Or if you're quick, you could click here and enter one of these five codes to get it for free:
3fgq-63ee
wau7-g4f3
p65v-3q54
rnr8-hz2a
ddm2-5tx7
Ten more free copies are heading out to our mailing list today, all of whom are getting a coupon code that reduces the soundtrack to 90¢. Now we're friends with benefits!
We had a major issue in the initial release of Tilt to Live HD that prevented a lot of international users from playing the game. We've been working as fast as possible to resolve the issue and getting a working version out on the app store. It's now live and should be appearing throughout the different app stores within hours.
What's fixed
Non-US iTunes users no longer crash on start up
Red dots now draw on *top* of pick ups. No more sneaky dots!
Update:
We screwed up with our review alert. A fix is in the pipeline and should be up live within a few days.
It's finally out! Tilt to Live HD has hit the app store and so far the response has been phenomenal! You can download the game for free here!

Also, we've given out 10 free full version copies to our lucky subscribers of our newsletter. If you don't want to miss out on a chance like that again you can always subscribe.
So the madness is over and we've got our stuff in line. Tilt to Live HD is set to hit the iPad App Store October 7th. Prepare for take off!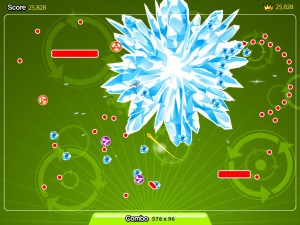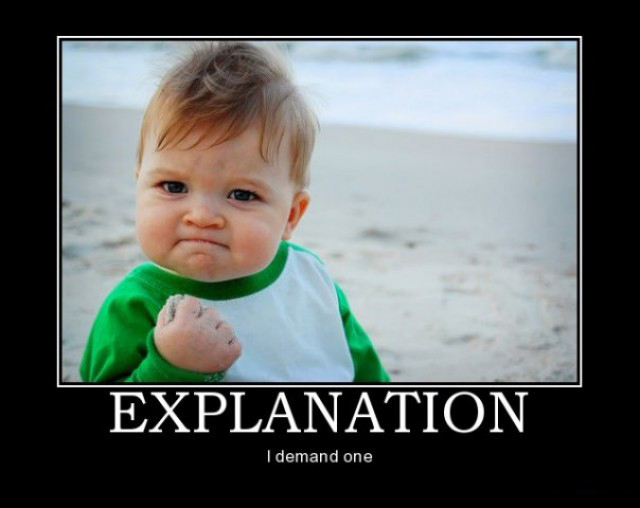 In case you woke up this morning wondering why Tilt to Live HD hasn't hit the iPad app store yet, it's because it has been delayed :(. And if you weren't wondering, then we saved you the trouble, so wonder no more! We're currently still going through the approval process, but once things are in order we'll be sure to let everyone know the actual release date. It sucks that things took a little longer than expected, but hey, that is the way of the app store.
We've got a lot of neat Tilt to Live stuff  in the works (iPhone and iPad included) along with some new projects, so it's not all doom and gloom ;).
You can consider it in the mail if you used free, 5-8 day super-saver shipping. We submitted the release build to Apple yesterday, so we've penciled in September 30th the official release date. So on September 30th, barring some misfortune, expect to grab Tilt to Live HD for free. Free to play Classic with 4 weapons, $3.99 to own it all.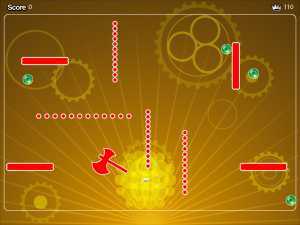 One thing you'll notice immediately from this screenshot is the word "Score" where "Time" should be. While we were tweaking gameplay for the upcoming Tilt to Live HD, we invented a brand new Gauntlet mode; one that takes advantage of all this glorious space. It's the same idea: survive weaponless in a barrage of dots, axes, and nasty surprises. But it's no longer your time that counts. It's how you use it.
What's different?
Everything.
Dots, axes, and knives will be coming from all four edges of the screen, not just the right.
No predictable formations, only chaos!
No lives, you wimp.
No depleting life bar at the bottom. Orbs give you points, instead.
Orbs are more valuable if you collect them quickly.
You won't be graded on how long you last, but how many points you can gather.
Be on the lookout for TtL HD later this month. Classic mode is free to try, but this new Gauntlet is only playable in the full version.
One Man Left Studios will be releasing Tilt to Live's iPad incarnation this September. More than a mere resolution bump, the HD edition will feature completely revamped weapon effects, four times the arena space of its iPhone counterpart, and optimized tilt controls for the iPad platform. It's bigger, it's prettier, and best of all: it will be free to try before you buy.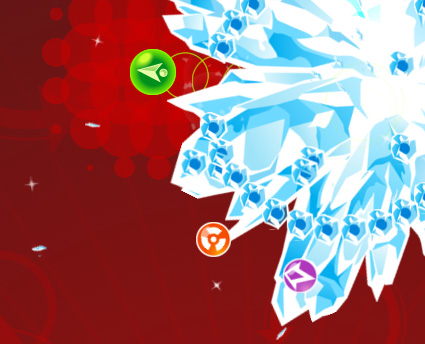 All four of the iPhone's gametypes will be returning, now with super-sized play areas. That's four times the space to flee in Code Red, and twice the ground to defend in Frostbite. The current nine-weapon arsenal will also be available to unlock, each sporting an impressive graphical facelift. And speaking of unlocks, the AGON platform will be reprising its role as TtL HD's (rebalanced) awards and leaderboards provider.
But what's all this "free to try" business about? Well, in the spirit of drug dealers and food court Chinese restaurants, we're offering our users a sampling of TtL HD absolutely free of charge. In demo mode, you'll fight for the highest score in a giant Classic gametype with its own demo leaderboard. There will be four freshly-beautified weapon pickups at your disposal: the nuke, blastwave, cluster missiles, and ice blast.
If you likey what we makey, you can access the full version for a $3.99 in-app purchase. That's five unlockable weapons, rebalanced award challenges, all four giant-sized gametypes, and the iPad-exclusive leaderboards for each. Keep your eyes peeled for more details on this blog, as the September release of Tilt to Live HD approaches.
Click for actual size.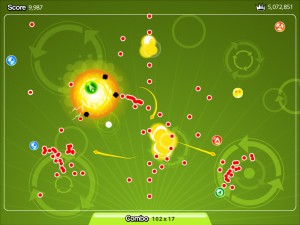 See more screenshots on our new TtL HD page.