I was going to keep my head down and power through the new map I'm in the middle of, but it's been too long since you saw what I'm doing, so here's a new dev video!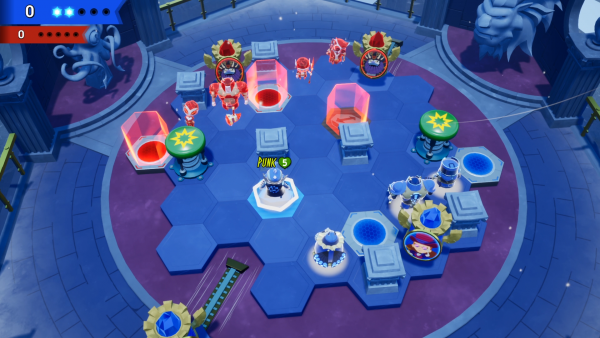 The Summit is new for beta testers in 0.1.7. It's a snowy ode to the original Hex Gambit, complete with all three of the old faction statues. You'll find another unique Toggle Space there, which moves one of your captain's pillars out of reach from enemies. That pillar is VERY exposed when you call it back, so be ready to take advantage when it flips.
Other changes this update:
Improved AI for claiming Toggle Spaces.
Added forcefields to Toggle Spaces and Spawns to reduce first turn advantage.
The right mouse button is now automatically "released" during cut scenes.