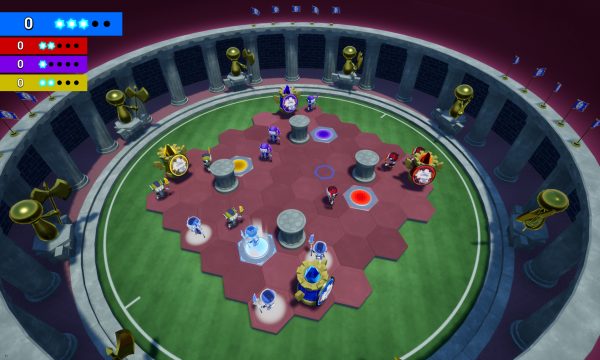 Here's the latest on Adam's reboot of our turn-based strategy game, Hex Gambit:
The AI is in, and it's pretty fun to play against! I've got two difficulties atm: one that randomly picks a minion and does the best it can with it (so he misses some opportunities), and one that tries a few things before making a move. I've managed to avoid the weird pauses that our original AI used to have, so things go back and forth pretty snappy. I've also laid some groundwork to give me a head start when I add more minions.
Next up: try and get a decent-looking build ready. That means replacing a lot of placeholder art, adding some kind of instruction screen, and getting the basic guts working so when people say "can I try a build?" I can say "yeah" instead of "yeah, but first read this pdf…"
And if i get bored in the middle of doing that, I may indulge myself and get the Runner class finished.