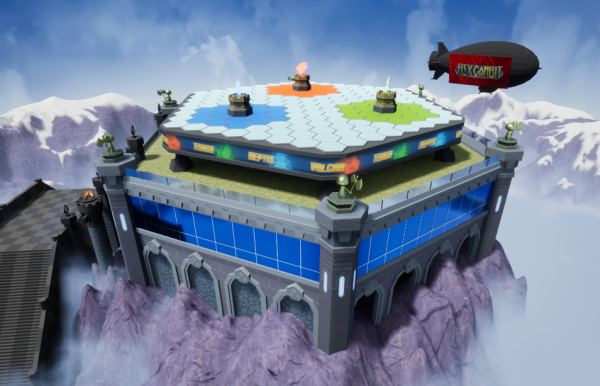 Yesterday was our first online playtesting session using real world copies of Hex Gambit! Adam versus Alex, and it's not important who won every game (Adam). There's still a lot to polish up, but the core game is working wonderfully. We could watch all of each other's turns in progress, just like a local match.
Once we get the game into presentable shape (around the end of this month), we'll be giving our PC Kickstarter backers pre-Early Access to the alpha build. It's rough around the edges, but we'll be squashing bugs and adding features all the way up to our Early Access launch (pushed back to November). Here's our current plan:
Pre-Early Access Features:
5 standard minions
1v1 Exhibition mode: play online with skill-based matchmaking
One random captain is unlocked for your player profile. Level up to unlock the rest!
Get a head start earning EXP for your profile. Earnable items will be retroactively unlocked for you as they're added.
Metal Minions and Legendary Pillar skins will be immediately accessible for our top tier backers.
Added before Nov. Early Access:
2v2 Exhibition matches
Interactive tutorial
1v1 and 2v2 League Play in the Apex Cup: choose a faction and battle for territory in monthly seasons!
Unlockable captains and avatars
Added during Early Access:
Pacifist and Sniper minions: customize your loadout!
Local 1v1 and 2v2 support
Single player vs. the AI
General tweaks to the rules, moves, and metagame based on your feedback.
Check back weekly for more progress on our upcoming turn-based strategy game, Hex Gambit. If you haven't already, be sure to sign up for our mailing list to get email reminders when we hit big milestones, like the launch of our beta this year and the official release in 2018.