In addition to completely overhauling the UI for Hex Gambit, we're also finishing up all of our character and special move FX so our sound guy can tackle all that in time for Early Access next month. I have been a very bad blogsman in the midst of all of this, and I beg your forgiveness.
So here's some quick screenshots of what we're working on!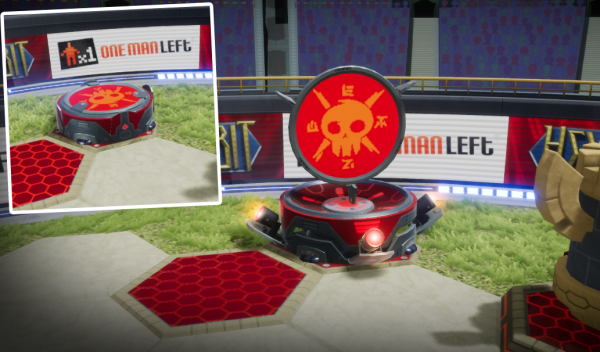 This new "captain's hamburger" sits on your side of the map. When your bonus power is ready, it transforms into a flashier state to let you know the time has come to rain sweet vengeance on your enemy. This one has pixelated placeholder art and is half-finished; the final product will look even cooler!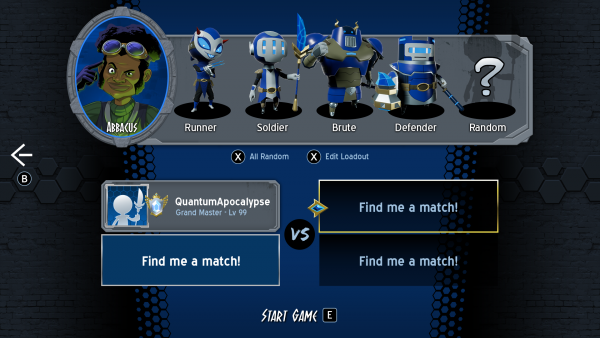 Here's the new matchmaking screen, just before you jump into the arena. A cool feature we're hoping to get implemented is the "Random" minion slot. Any slots you don't fill with a specific minion class could be set to randomize every match, so you can have a few wildcards on your team. We're also wanting a convenient "Randomize All" button, so you can easily mix things up and challenge yourself. These features won't be that interesting until more of our minions are in (Early Access only has 5 minions on release), but they'd work for captains too.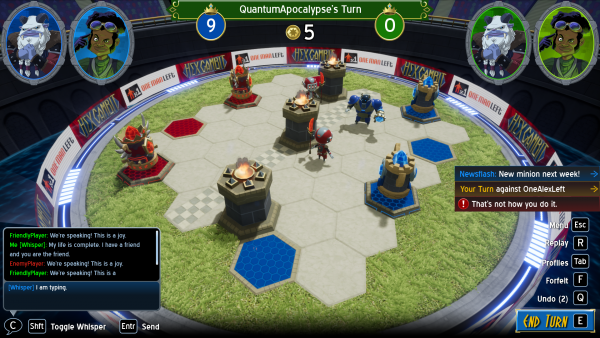 The in-game UI has also been rearranged to help you find important information easier. Most of this stuff won't be on the screen all at once like this, and the console version won't have chat at all. Maybe we'll work in some kind of emote system to get basic information across in 2v2? We'll see what we can do.
Check back weekly for more progress on our upcoming turn-based strategy game, Hex Gambit. If you haven't already, be sure to sign up for our mailing list to get email reminders when we hit big milestones, like the launch of our beta this year and the official release in 2018.