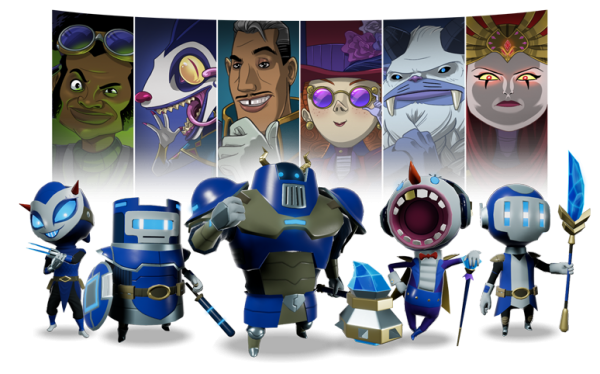 And just like that, we have our 5 starter minions modeled and textured for Early Access, plus six captains to choose from. We've been putting a lot of thought into Hex Gambit's Kickstarter this past week, and here's what we know so far:
We're planning to launch the campaign in July and you'll have two options for backing HG early: the Standard Edition and the Deluxe Edition. Both of these offer a great value vs. the launch day price of the game, especially if you're quick enough to grab the Early Bird prices.
The Steam Standard Edition gets you into Early Access later this year, updating to be exactly like the launch day version of the game with a nice discount.
Upgrading to the Deluxe Edition adds a copy of the soundtrack, an exclusive, legendary skin for your crystal pillars (which can't be purchased outside of Kickstarter and will make your opponents very jealous), plus free DLC for life! There will be no Outwitters-style Über Pack in Hex Gambit, so this is your ONE shot at securing that privilege. We've got 10 DLC minion concepts we'd love to add to our launch lineup, one every few months, and you'll have gotten your money's worth as soon as the first one drops!
A Deluxe Edition Friend Pack will also be available, letting you grab two Deluxe keys at a discounted price.
The higher tiers will tack on some other exclusive goodies that we'll be ready to show off a little later. If you haven't already, be sure to sign up for our mailing list to get an email reminder when the Hex Gambit Kickstarter goes live!