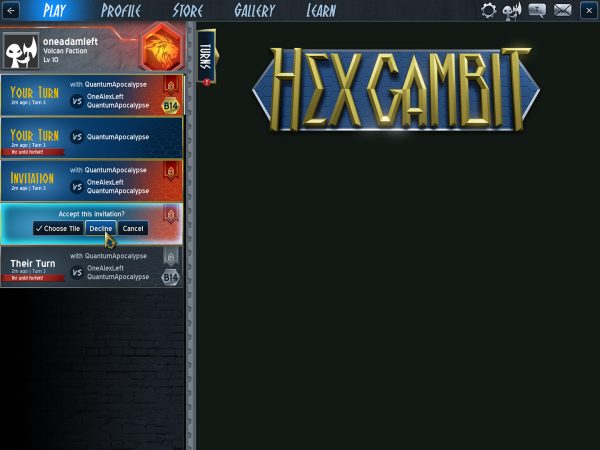 Click to enlarge.
This week I'm working on UI, which is going a bit slower than I'd like. Still hoping to have it all knocked out this month, but I'm putting a little more TLC into things than usual.
This is about what your games list will look like should you join the red Volcan faction in our league metagame. Will probably be updating that "player" icon to something original, seems a little odd to be nodding that heavily at Outwitters. Back to work!
Want to know more about our upcoming turn-based strategy game, Hex Gambit? Stick around! We'll be posting lots of artwork and details here weekly. If you haven't already, be sure to sign up for our mailing list to get email reminders when we hit big milestones, like the launch of our Kickstarter, Early Access/beta, and the official release.