While we thought about how our followup to Outwitters would play, I also took some time to work on how it might look. Very early on when a straight-up sequel was being considered, I explored some fresh looks for the old races.
The Dystopian Adorables: If we decided to bring the Adorables back for another round, I thought it might be fun to "Mad Max" them up a little.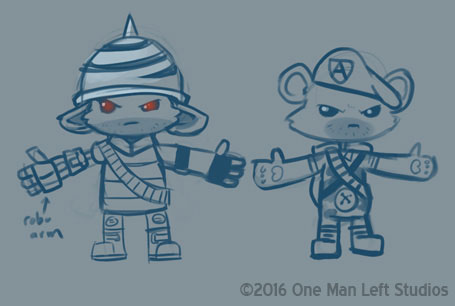 I also experimented a little with new takes on some old Feedback and Veggienaut designs: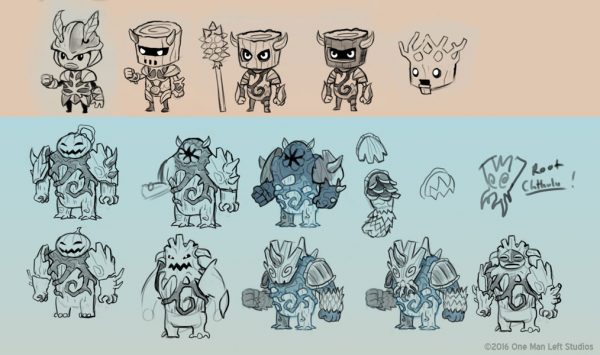 Since Hex Gambit isn't a true Outwitters sequel, these characters are staying in my sketchbook for now. When we decided to explore themes outside of Outwitters, that opened up all kinds of possibilities for what characters could look like. I'll have some real designs from HG to post very soon.
Want to know more about our upcoming turn-based strategy game, Hex Gambit? Stick around! We'll be posting lots of artwork and details here weekly. If you haven't already, be sure to sign up for our mailing list to get email reminders when we hit big milestones, like the launch of our Kickstarter, Early Access/beta, and the official release.