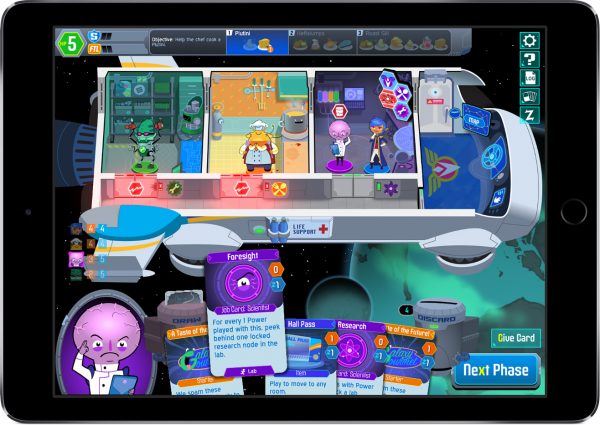 While I've been developing my 3d art skills, Alex has been tinkering away on our next release: Space Food Truck for iOS and Android tablets! Faithful fans from our mobile days can finally get their hands on our co-op card adventure in a month or so.
You may have noticed I said "tablets" specifically, and that's because SFT is a game with a lot going on, screen real estate-wise. Things weren't really clicking for us on smaller screens, so we made an executive decision to focus on making a great tablet experience.
We'll have a firm release date and price to announce soon!