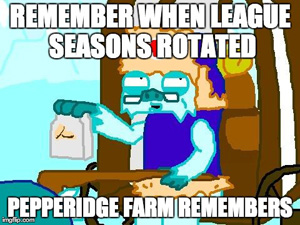 Image credit: Cozyhut3 from our forums
You've battled hard over the past few months, and now your Season 3 rank is eternally etched in your profile's history. Time for a fresh start!
Today you'll find yourself back in placement for your first match, after which you'll be promoted into a new division and league. Your behind-the-scenes skill rating will carry over from the previous season, so you'll continue to be matched against similarly-skilled players. Best of luck to everyone in the ongoing war of wits!
8 responses to "Outwitters Season 4 has arrived!"