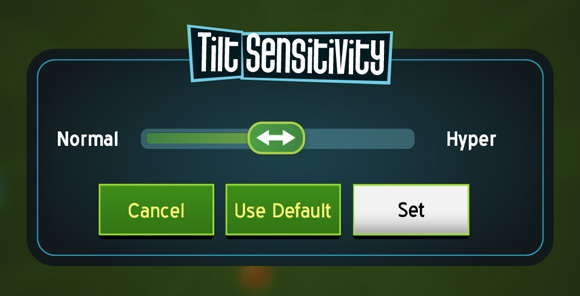 Before that "time off" thing we mentioned, we're polishing up Redonkulous 1.1! Predictably, this update will focus on patching some bugs and improving the game's performance on lower-end devices. Unfortunately the iPad 2, iPhone 4s, and 5th gen iPod Touch will remain the minimum requirements. Older devices just can't seem to handle the game, even with the new effects disabled. Sorry, guys.
We've sifted through a few mountains of gameplay feedback since launch, and we've determined that you guys really, really liked the tilt sensitivity slider. So that's making a triumphant return, along with a new feature we're calling:
Old School Mode
Opinions have been split on some of the new additions, namely boss fights and the bonus target/revival mini-game. Our solution to that will be a toggle and a pair of new leaderboards. Turning on "Old School" removes boss fights and revives from Classic and Code Red, leaving you with sort of a Tilt to Live purist mode. Because that also reduces your scores, we'll be adding separate leaderboards for Old School Classic and Old School Code Red. Now you'll have two ways to play!
23 Responses to "Tilt to Live 2′s First Update"