Outwitters 1.6 is approved and on its way to your device! Be sure to grab the 2nd Gen Maps IAP to practice dominating on three fresh 1v1 maps and two new 2v2s.
Bramble fans will be happy to hear that you can now remove less-than-ideally-placed barriers (though you'll also lose that patch's children in the process). As if that weren't enough, thorns can now attack your enemies for 1 damage as their action for the turn. Snipers, medics, and runners beware!
Another change coming exclusively to our free users is the addition of interstitial ads! Every third turn you take, you'll be dazzled by images and copy from some of the brightest minds in modern marketing. All at absolutely no cost to you! You can disable them by buying anything from our store. We fought hard to find other adequate revenue sources, but now we're trying this.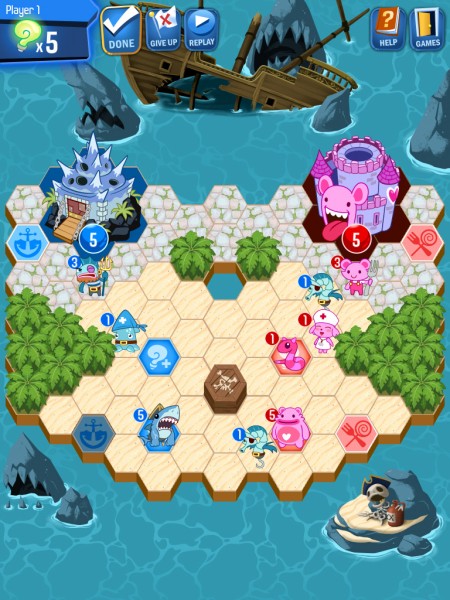 2nd Gen Map: Skullduggery
39 responses to "Outwitters 1.6: 2nd Gen Maps!"