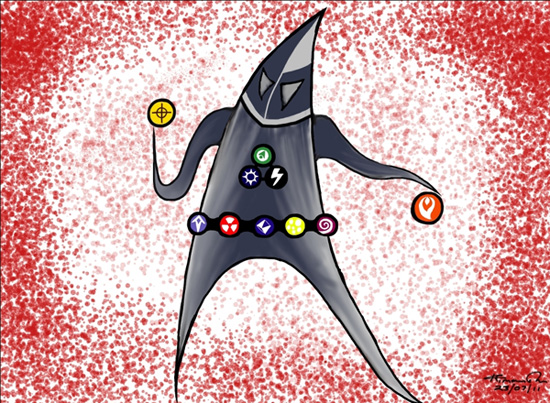 Still have a small backlog of fanarts, or farts as I like to call them for short. Little backed up with all these farts. Today's submission is from Himanshu Modi, literally hand-painted on his iPad with an app called Procreate. I'll let him explain it in his own words.
"Can you not make a sort of a platforming game out of Tilt to Live… you know like Gauntlet mode in the iPhone, where you have a sense of going from left to right like a platformer, but where instead of dying, you end a level, say after a minute, with a boss fight? It's easy enough to picture right? You could have a cool story about how Tilt is out to save the world… or, well, his girlfriend." (His name's actually not Tilt, it's You. That's a little How to Play trivia.)
Hats off to Himanshu for imagination. We gave him an arrow with a circle under it, and he turned it into a blockbuster!
Your Artwork Here
For his time and effort, Him (can I call you Him?) is getting the item of his choice from our Tilt to Live store. If you have some One Man Left fanart & are over the age of 13, send it over to contests[at]onemanleft.com. If we like your stuff, we'll post it and send you a free item from our shop.
9 responses to ""Tilt" Gets Appendages"