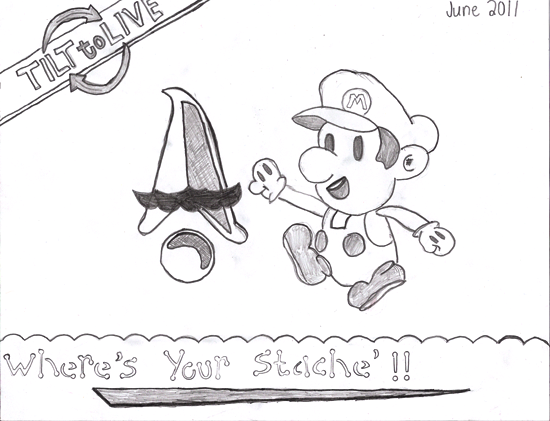 Submitted by Danny Trewin.
I like to imagine that the Arrow sawed that 'stache off with a spike shield, using a custom tilt calibration. Then attached it to his face with a tiiiiny vortex.
Your Artwork Here
For his time and effort, THOUGH HE DID NOT PUT FORTH THE EFFORT TO COLOR IT, DANNY… Danny is getting the item of his choice from our Tilt to Live store. If you have some One Man Left fanart, send it over to contests[at]onemanleft.com. If we like your stuff, we'll post it and send you a free item from our shop.