…This stylish Tilt to Live sneaker, hand-painted by the indigenous people of… I'm not actually sure where he's from. But Graham Connell put some time into crafting this puppy, and we're honored to have inspired him to deface his Reeboks. Some free merch is on its way to the house of Connell.
If anyone else feels inspired to create some fan art, send pics to contests at onemanleft.com. If we decide to post it, we'll buy you one item of your choosing from our store.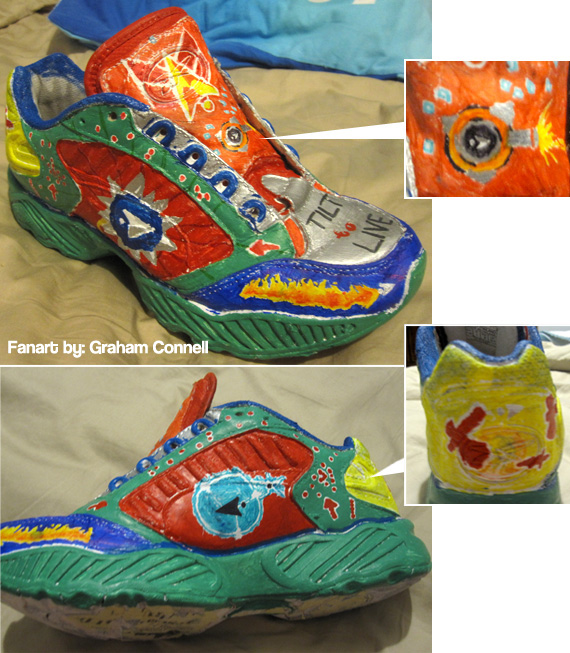 Game II post coming Friday.
10 responses to "Not Available in the TtL Store…"