The Viva la Coop HD update is approved and ready for installation. If you have an iPad and a friend with another iPad, and both of you have Viva la Turret, then this is great news! If you don't, then I guess it's just Thursday. Our next project will have fewer requirements, we promise.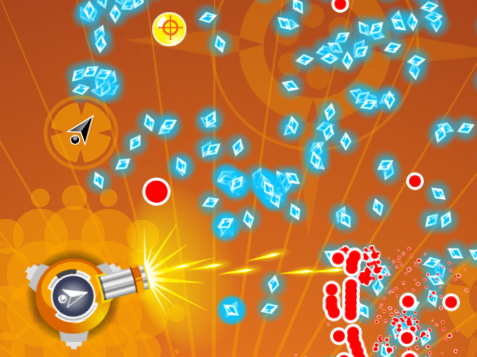 Other fixes:
The scoring bug that gave people highscores in the billions has been fixed. There was only one way to restore the honor of the TtL HD leaderboards, and that was a Classic and Code Red leaderboard reboot. So go prove to the world that your old rank wasn't a fluke!
The vortex will no longer suck you out of the Perforator turret in Classic & CR.
Some typos in our awards have been fxied.
The Tilt to Live Merch store is just about finished. My shirt got here & the print quality was great, but I screwed up the design and won't be posting pics until a do-over arrives. This is why we test things. Should be ready to go next week. Also, our next project will be announced April 2nd.
16 responses to "¡Viva la Coop Gigante!"